願景與宗旨
Philosophy 我們的教育理念
The philosophy of Ming-De International School Toowoomba Inc (Ming-De) is based on providing our students with a learning atmosphere that will enrich not just their minds, but to be the best person they can be.
圖文巴明德國際學校的教育理念主要是為學生提供一個良好的學習氛圍,不但能提升他們的心靈,而且還能幫助他們成為最好的自己。
We believe that our students are valuable members of society and recognize that all young people deserve a positive educational experience, one which will motivate and inspire them to reach their full potential.
我們深信我們的學生是社會的重要成員,所有的年輕人都應該得到正能量的教育,鼓舞並啓發他們發揮最大的潛力。
Our aim is to foster spiritual, intellectual, physical and social development in each student through participation in programs of study and other activities appropriate to their diverse needs, abilities and aspirations in order to foster the core values of Sinology and the teachings of the Buddha.
我們教育的目標是讓每一個學生從學習課程及參與其他適合他們各自需求、能力及志向的活動當中,發展他們的心靈、智力、體能及社交能力,以建立漢學及佛陀教育的核心價值。  
Ming-De believes that all young people have unique attributes and strengths that should be celebrated by allowing them to enjoy and be challenged through learning.
明德深信所有年輕人都有自己的特質及優點,譲他們在學習過程中得到喜悅及啓發,他們這些特點都應該值得欣賞。
Our community believes that educational opportunities should help young people to develop a sense of pride and respect (for self and others), challenge them to broaden their horizons (socially, emotionally and academically) and realize their dreams of finding their place in an ever-changing global society.
我們的社區深信教育應該幫助年輕人建立自信和尊重心(對自己及對他人的尊重),鼓勵他們拓寬他們的視野(包括社交、情感及學術方面的視野),幫助他們在這個不斷變化的全球社會裡,找到他們人生的立足點並且實現他們的理想!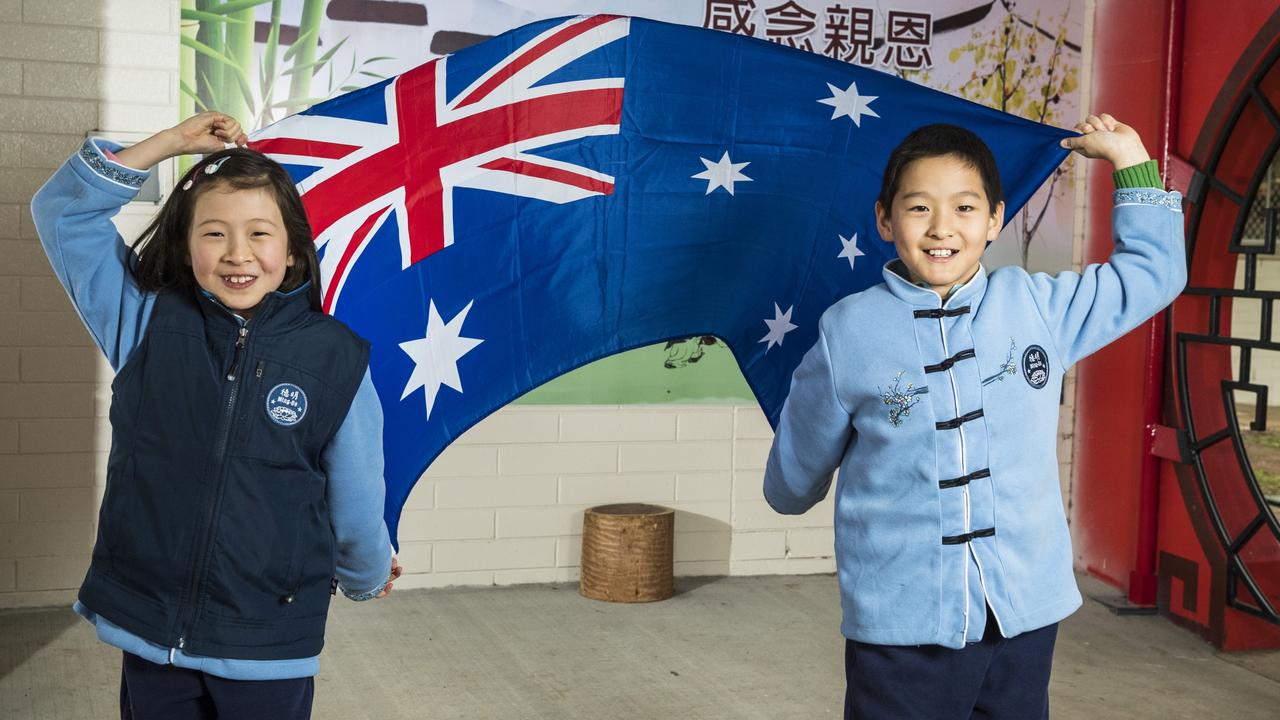 Aims 我們的教育目標:
Working within the Australian Education System and the goals of the Alice Springs (Mparntwe) Declaration and the National Goals, Ming-De is committed to promoting excellence and equality in our education to:
明德國際承諾會依照澳洲的教育系統、澳洲愛麗絲史賓斯的教育宣言及澳洲全國目標,倡導卓越及平等的教育:
Commit to promoting excellence and quality teaching values through the use of the Australian Education system

明德國際承諾將採用澳洲的教育體系來推動卓越及優質的教學理念。

Create successful young Australians to become successful learners, respectful, confident and creative individuals, and active and informed citizens in their community.

培養成功的澳洲年輕人,將來在社會上能夠學習有成、尊重他人、充滿信心、具有創新能力,成為積極又有知識的澳洲公民。

Provide equal access to quality education to all students regardless of race, gender, or culture

不分種族、性別或是文化,對所有學生提供平等的優質教育。

Assist any students for whom mainstream education does not meet their spiritual needs by improving their spiritual and educational outcomes.

對於那些主流教育無法満足他們精神需求的學生,幫助他們提升靈性及學習的成果。

Assist students to reach their full potential; by providing a nurturing environment

提供一個栽培的環境,幫助學生充分發揮他們的潛能。

Create learning that will be meaningful to the students, with an emphasis on critical and creative thinking; personal and social development; and moral and intercultural understanding

設置對學生有益的學習課程,強調發展學生的思辨能力及創新思維、個人及社交能力、和對道德及跨文化的認知。

Help students to develop a strong connection and sense of belonging in the community by building a school culture that encourages students to actively participate in learning and school activities

通過建立校園文化,鼓勵學生積極參與學習及學校活動,以幫助學生建立和社區之間的密切聯繫及歸屬感。
  It is the aim of Ming-De that our students will have respect for self and others, and be confident, enthusiastic and creative learners. We hope our students will:
明德國際的目標是培養學生能夠尊重自己及他人,成為充滿信心、熱忱和創新力的學生。我們希望我們的學生將會:
Embrace the principles of Sinology and the teachings of the Buddha in their daily living

在日常生活中信受奉行漢學及佛陀教育的理念。

Be committed to an active and healthy lifestyle, one which respects all living things and the environment

致力於養成積極和健康的生活方式,尊重所有眾生及周圍的環境。

Be knowledgeable and prepared for further learning as they continue on their educational journey.

具有豐富的知識,為他們未來的學習旅程做準備。

Contribute to the social and environmental well-being of the local and global communities and accept the challenges of a rapidly changing world.

對於當地及全球的社會及環境的福利做出貢獻,並且能夠接受一個瞬息萬變世界的挑戰。

Lead by example, embracing the tenets of Guidelines for Being a Good Person'

以身作則,信受奉行「弟子規」的教誨。