校長的話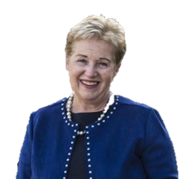 If you have the opportunity to observe a little baby you will see that their love for their parents is the love that comes from their true nature.
倘若你有機會觀察一個嬰兒,你會發現嬰兒對父母的愛是天性自然流露的愛。
They treat all people the same, and they show great joy when someone walks in front of them. They are true not only to people, but also to everything. Sincerity, purity, and equality are all found in these little human beings.
嬰兒對待所有的人都一視同仁。每當有人走到他們面前,他們都很開心。他們不但對人如此,對一切事物都是如此。真誠、清淨、平等在這些小孩子身上表露無遺。
When the ancients saw this phenomenon, they hoped to continue this sincere and pure heart. This is education, the education of becoming a virtuous person.
古人看到這個現象,就希望能保持嬰兒的真誠和純潔。這就是教育的功能,培育君子的聖賢教育。
We are all human beings, but we are not the same.
我們同是人類 ,但個性迥異。
Most of us are ordinary; only a few of us are kind and virtuous.
我們大多數是普通人, 只有少數人非常慈悲而又有德行。
Truly virtuous people are held in awe by others. They are not afraid to speak the truth.
真正有德行的人受人尊敬。他們不畏堅持真理。
If we associate with and learn from people of great virtues, we will grow and our faults will lessen.
倘若我們親近這些大德並且向他們學習,便會「德日進,過日少」。(或是我們會提昇自己,減少過失)
To be a good human being:
要成為一個好人:
• We need to respect and love our parents, and to be kind to our brothers and sisters;
我們必須敬愛我們父母,友愛我們的兄弟姐妹。
• We need to think about how we interact with people and engage in our daily tasks;
我們要思考如何和他人互動及如何從事每日的工作。
• We need to be a trustworthy person;
我們要做一個誠信的人。
• We need to love all beings and to be close to kind, virtuous people.
我們要愛所有眾生而且親近仁慈有德行的人。
Sage's teachings rely on people to carry the teaching forward.
聖賢的教育必需靠人的 傳承才能發展下去。
Cultivating virtuous people is the key to inheriting Sinology, restoring traditional culture and bringing peace to the world.
要承傳漢學,恢復傳統文化,帶來世界和平,培養聖賢就至關重要。
Such cultivation starts with you, and the children.
這種教化從你們家長和孩子開始。
The ancient Sage's said: "Virtue will become one's nature and will endure for the rest of one's life if it is cultivated in childhood".
古聖賢云:「少成若天性,習慣成自然」。美德若從小培養,就會成為人的本性,终生受益。
The purpose of education is to teach us how to be humans, to be truly good people. The standard of a good person is the ability to love, respect, care and help others.
教育的目的是教我們如何做人,而且要做一個好人。好人的標準是能夠愛、尊重、關心和幫助別人。
The role of your teacher, working in partnership with your parents, is to guide, support and encourage you to be the best person you can be.
老師的角色就是與你們的父母合作,來指導,支持和鼓勵你成為最好的自己。
Encourage you to: Love all beings, for we all live under the same sky and are supported by the same earth.
我鼓勵你們去愛一切眾生,因為我們都生活在同一片天空下,同一個地球上。
Understand that a person of good character is highly respected. Respect is not based on external appearances. Respect is when you care how your words and actions impact on others. You show respect by being polite and kind.
要明白具有高尚品格的人會特別受人尊重。尊重並非基於外表。當你關注你的言行對他人有何影響時,這就是尊重。對待別人有禮貌而且慈悲就是對人尊重。
If we are good at something, we should be willing to use that ability to benefit others. 倘若我們在某方面有才能,我們應該利用這個才能來利益他人。
When we speak, honesty counts the most.
當我們講話時,誠實至關重要!
We should repay the kindness of others.
我們要報答別人的恩惠。
We should let go of our anger. Spend less time holding grudges and more time repaying kindness.
要放下我們的憤怒,報怨短,報恩長。
Students at Ming-De School are expected to hold the principles of the school:
明德學校的學生要「遵守學校的規範」:
Excellence
Respect
Courtesy
Pride
Personal responsibility
Integrity
Sensitivity
Tolerance and inclusion.
追求卓越
尊重別人
有禮貌
自我尊重
有責任感
誠實正直
靈敏善巧
忍耐包容
On this momentous occasion, I pledge my service as Principal to working with the school's teachers in co-operation with their parents to ensure the core value of Sinology and Buddha's teachings will be the basic spirit of building our school.
在這個重要的場合,我宣誓,作為校長,我將會和老師們一起努力,與家長們合作,確保漢學和佛陀的「核心價值」成為我們辦學的基本精神。
Through the study of Scripture Sinology/Chinese, our students will:
respect parents.

Respect the teacher.

Friendly fellowship.

Be cautious and trustworthy.

Be a kind and moral person.
And be part of a rich and dynamic learning community that encourages students to develop and discover their personalities and talents.
通過學習 佛經、漢學/中文,我們的學生將會:
尊敬父母。

尊敬師長。

友愛同倫。

謹慎誠信。

成為一個仁慈有德行的人。
並且融入社區豐富多彩而充满活力的學習,以鼓勵學生發展和發掘自己的「性格」與才能。